Roaming around the outdoor space of C-LAB, you may notice piles of leaves on the ground, mops, hoses, and trash cans. Upon seeing these objects, will you search for traces of the cleaning staff? Even before you have had a chance to think about this, they have become the subject of an artist's work. CHIA Chien-Ju dresses performers in costumes made from trash cans and cleaning tools in P. maraho House, which features three main characters, Mr. Water Hose, Ms. Leaf Pile, and Ms. Mop. They appear in C-LAB's park during the exhibition Re: Play, each exhibiting strange behaviors as they emulate "the postures of objects."
CHIA's work views the body as sculpture. In 1956, in post-World War II Japan, Gutai artist Atsuko TANAKA created a performance piece entitled Electric Dress in which she wore a garment of lightbulbs. At that time, this was considered a "sculpture" and extremely avant-garde. River LIN's Dancing with Gutai Art Manifesto (1956) involves an open recruitment process for public participation to collectively revisit the works of Gutai artists including those of TANAKA. Over a seven-day period, participants develop, rehearse, test, and perform. Then, what about the methods of local corporeal exhibitions and performances? CHEN Wu-Kang presents Four Performance Events in the 1990s based on storytelling methods. These include works of CHEN Ming-Tsai, HOU Chun-Ming, Critical Point Theater Phenomenon and Taiwan Walker Theater to address the legacy of the 1990s, a period following the ending of martial law, when cultural creativity in Taiwan was at a high point.
The above-mentioned works are part of Display on Live, Performance Process, and Archive on Live, three components of C-LAB's annual exhibition Re: Play, respectively curated by CHUANG Wei-Tzu, River LIN, and WANG Po-Wei. Live art forms the basis of this exhibition with works by 16 artists that combine behaviors, dances, plays, sounds, music, videos, lecture performances and workshops, breaking through conventional narrative forms and overthrowing existing knowledge. There are various ways for audiences to approach the exhibition: appreciating artists' humour or aesthetics in a relaxed manner, researching on historical contexts, viewing art from a distance, interacting with art, or even working with artists.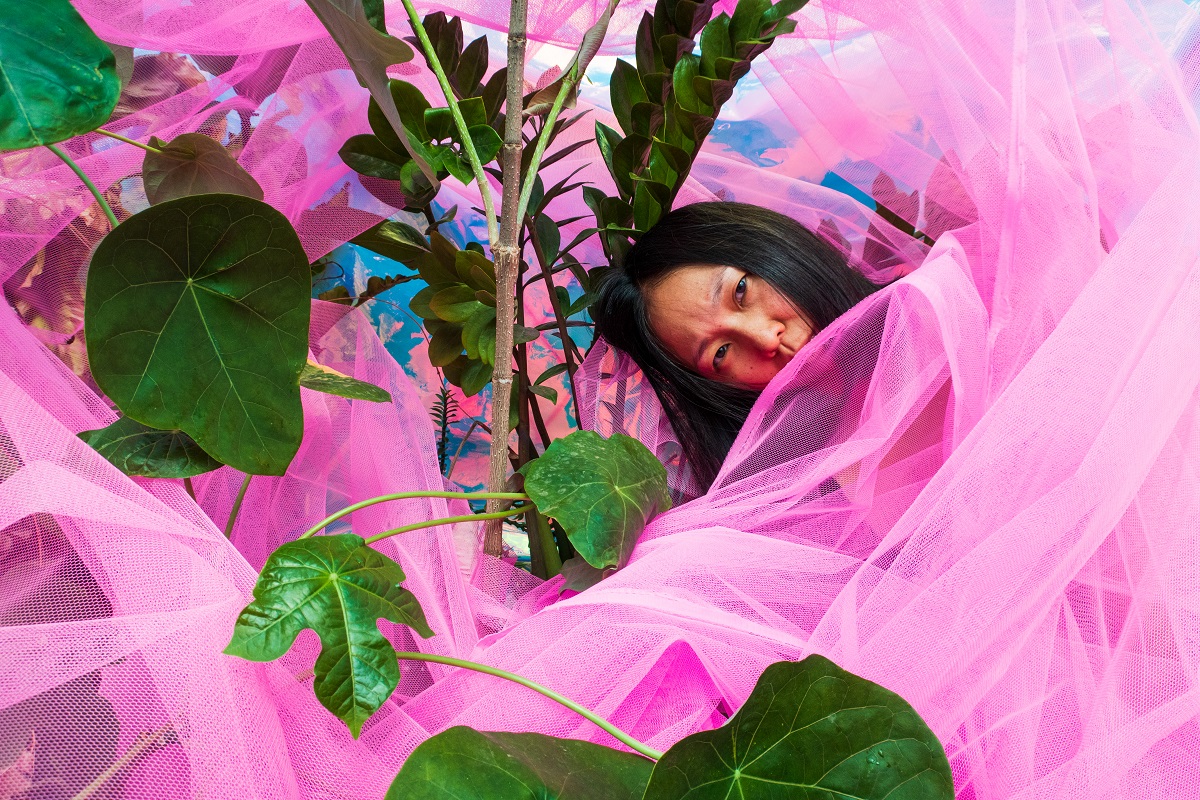 A rehearsal photo of River LIN's Dancing with Gutai Art Manifesto (1956). Photo courtesy of River LIN
Live art, Liveness and Experiences
Since 2000, live art has increasingly gained attention in international art circles. It began with visual artists incorporating performance into their works presented in fine arts museums. In this context, Tino SEHGAL's 2002 work Kiss is usually mentioned. It features a couple dressed in street clothes in various forms of embrace kissing each other in a fine arts museum. They kiss, touch, and embrace while lying on the floor, standing, or kneeling, continuously and slowly changing poses and moving. Through choreography, they present kisses and embraces depicted in sculptures and paintings throughout art history. SEHGAL does not view this as a dance production, behavioral work, or theater performance but, rather, as "constructed situations."
There is an increasing diversity of live art works as they are not limited to established art forms, categories, or venues. The only condition they must fill is "live." Established in 1999, the UK's Live Art Development Agency declares on its website that "Whatever it might look like, and wherever it may take place, Live Art always explores the possibilities of the live event and the ways we can experience it."
Display on Live: Redescription and Everyday Surprises
If a leaf pile, mop, and water hose, which are featured in CHIA's P. maraho House, were exhibited in a fine arts museum, visitors would most likely search for an explanatory panel rather than a janitor. But, when placed in C-LAB's outdoor spaces, they create surprise. Such surprise amid the everyday is the focus of Display on Live. Moreover, CHUANG attempts to overturn established notions of space. Over its history, the C-LAB site has been used for different purposes. Today, it is an "atypical exhibition and performance space". As such, LEE Ming-Chen delivers a live outdoor performance entitled Disintegration Sketch, challenging our cognition of spaces. Is it us who define spaces? Or, is it spaces that define us when we are within them?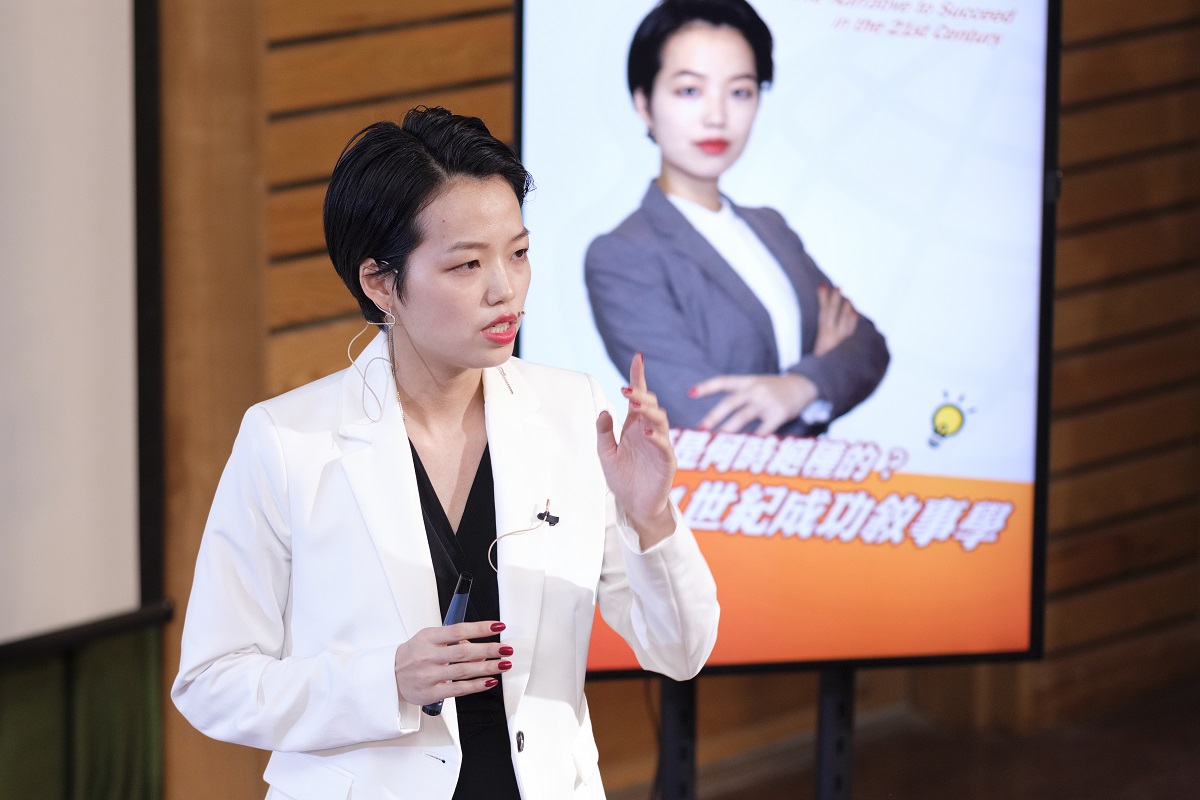 CHANG Wen-Hsuan, When Did the Merlion Become Extinct?—The Narrative to Succeed in the 21st Century. Photo courtesy of Kuandu Museum of Fine Arts
Display on Live also includes works that redescribe history. The "redescribing" is to propose new narrative methods instead of repeating the original. In When Did the Merlion Become Extinct?—The Narrative to Succeed in the 21st Century, the artist CHANG Wen-Hsuan takes on the role of lecturer, imitating a talk on the popular topic of successology. During her lecture, she uses the Four Asian Tigers as examples, seemingly presenting general knowledge about these four countries. In actuality, she uses fabricated arguments to present the irony of so-called "national successology" concepts. Joyce HO and Snow HUANG have installed false movable pillars among the many fixed pillars in Art Space III to create Next Scene. Visitors can move these pillars to change the setting. These detachable pillars serve as monuments and are used to make inquiries into the relationships between space and memory. In addition, weekly performances in the form of "scene changes" are held.
In The White Waters, SU Hui-Yu revisits TIAN Chi-Yuan's 1993 work White Water, a contemporary reinterpretation of "The Flooding of Jinshan Temple" from The Legend of the White Snake with four male performers, which overthrew the gender norms of the traditional Chinese story. SU's work is not simply a re-enactment of White Water. Instead, it is a reproduction created by returning to the script. Film "reshooting" can be used to describe the creative process, and further expand and re-narrate the parts that were originally unable to be sorted out. The White Waters focuses on images of death, violence, sex, and illness, integrating video installation and live performance.
Archive on Live: Replaying Taiwan's Body Image of the 1990s
TIAN was one of the founders of Critical Point Theater Phenomenon (usually referred to as Critical Point). In the conservative atmosphere following the lifting of martial law in Taiwan, it gained in fame by touching upon issues of gender, gay culture, and AIDS, being the representative avant-garde theater group in Taiwan at that time. Among the Four Performance Events in the 1990s, TIAN's Ah-Nu, White Marguerite describes the life of the legendary female leader of Taiwan's Communist Party, XIE Xue-Hong. Through CHEN Wu-Kang's performance, it is possible to understand the relationship between theater and social movements when Taiwanese were released from the38-year-long martial law, allowing numerous and confusing stories as well as legendary figures to emerge. For example, the brilliant CHEN Ming-Tsai is a representative figure of those living a sabotaged but impressing life; HOU Chun-Ming's The Wedding of Hou's Family: Red on the Ground addressed the boundaries between sex and intimacy; the appeal of the Taiwan Walker Theater was its use of amateurs and its performance methods. In Archive on Live, WANG presents these people and events in an attempt to refine the body image of theater in Taiwan in the 1990s.
In current Taiwanese society, there is a consensus regarding certain images, for example of betel nut beauties, gangsters, grassroots men, handsome men, and beautiful women. WANG believes that in the 1990s and up to 2007, before the widespread use of smartphones, there was no specific ones for different kinds of social status when people in Taiwan thought about the body images. Therefore, there was a relatively broad space to interpret or search for certain types of body images, which are reflected in films. With film critic CHEN Ping-Hao, he looks at the images of specific figures in from Taiwanese new wave films to those of the early 2000s, developing a series of "Body, Theatre, and Cinema" lectures.
KAO Jun-Honn's Re-visit/make "How Shan-Qiao-Jun-Honn Repeated My Art" Project, 2002 is a reproduction of four of his performance artworks from around the year 2000. WANG says that through performance art KAO "reflects on how the body has become institutionalized," fighting against the institutionalized body through himself. For example, he once attempted to eat newspaper, chewing on "information," and then spitting it out. In 1998, as part of his Nonsense of "Socialization" series, he followed the Taipei MRT Tamsui line running back and forth. He also continuously jumped until physically exhausted at different places for several times. Here, he "re-visits/makes" four of his works, including the above-mentioned Jump, Farewell! Departing by Now, which he didn't complete then as a victim of theft, and Bubble in which he held onto a large ball and floated along coastal defence boundaries. He recorded himself carrying out these actions. This brings up the question of whether a performance artwork can be repeated. If a performance artwork is repeated, is it a new work, an old work, or both? Is the creator attempting to adjust his frame of mind to that of 20 years ago to repeat those actions? Or, is he repeating the actions of that time in his current frame of mind? Images from both the original and reproduced works are displayed together, highlighting the changes in KAO's personal life.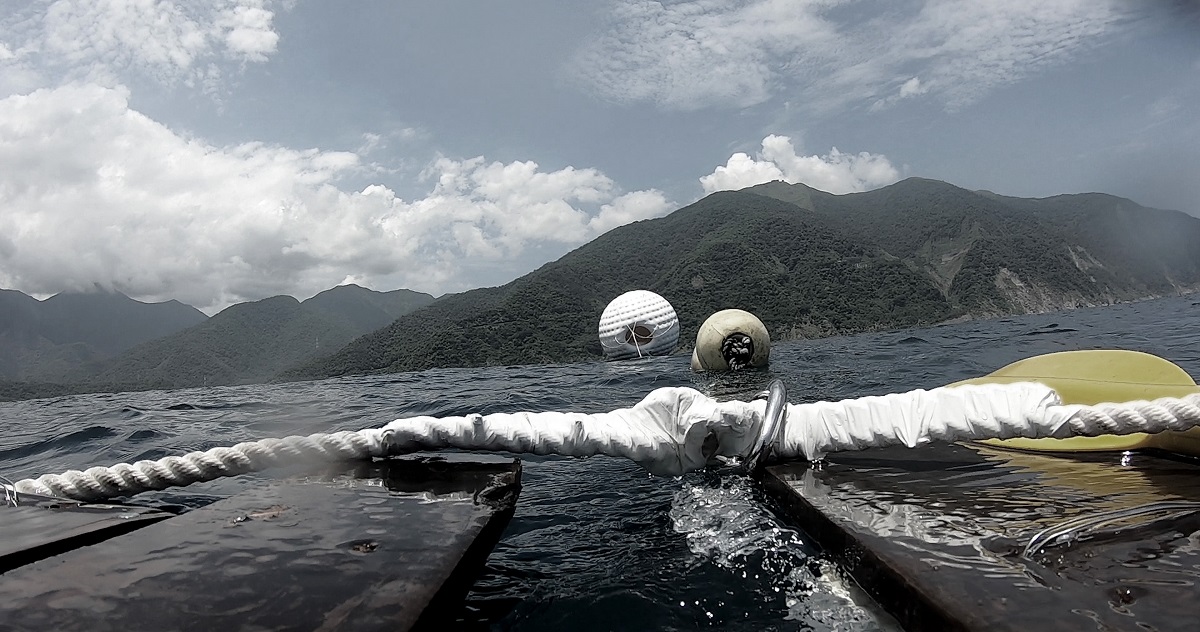 KAO Jun-Honn, Remake of Bubble (2000). Photo courtesy of KAO Jun-Honn
Performance Process: A process in which Workshops Serve as a Dynamic Exhibition and Performance
Three workshops have been planned as part of Performance Process. The curator River LIN transforms the term "workshop" into a verb, using the word "workshopping" to refer to a dynamic process of exhibition and performance that involves three types of action: rehearsing, restaging, and reentering.  How the creative process moves from individual research to collective rehearsal and how artist's role and position change in the process are also discussed. LIN emphasizes the revisiting and re-creation of the same themes, through which artists continuously focus on the same topic and invest in research for long time, and in turn create works that reflect their understanding and perception in the course.
Artist SU Pin-Wen completed a trilogy of works as part of her Girl's Notes series, which is based on dance and feminism. She began performing these works in 2018, each from a different point of view and of a different form. For this exhibition, she presents Not Yet Titled, which is a collective work, unlike a her past personally created pieces, and uses her experiences to rehearse a performance of contemporary feminist body with other participants.
LIN also revisits the works of Gutai artists. He is interested in their artistic practice, which is rather for the discussion about aesthetics than for political means. Hence, he visited the Kansai region of Japan to carry out field studies and to interview relevant scholars, gaining a renewed understanding of methods for using the body in a performance and how the body can interact with various media. With Dancing with Gutai Art Manifesto (1956), he further carries out discussions with participants to re-enact the body images contained within the classic works of Gutai artists and to present an expansive choreography among painting, sculpture, and performance art.
Re: Play builds up its depth and breadth through historical, contemporary, and collective aspects. Works address the issues of gender, traditional culture, history, social movements and space, also touching upon creators' personal experiences while revealing experimental attempts. They are arranged to present comparisons and contrasts of the past and present on multiple levels. Rather than being filled with discourses about history, much of this exhibition is given over to visitor experiences, opening up more space for imagination and discussion.