Arts and culture have become nutrients and transformed this once restricted site. Over more than two years, many experimental projects have been nourished, with programs and services bearing the first fruit. As a former military space, C-LAB has become a cultural innovation park with its reshaped structures and facilities. In the spring of this year, the outer walls of C-LAB were torn down to overthrow this site's past authoritative image. With the removal of these walls, C-LAB will become a space open to all, inviting the public to practice their imagination of C-LAB.
In September 2019, the Ministry of Culture began tearing down the walls that surrounded C-LAB and carrying out landscape improvements. This work is completed in April of this year, at which time the atmosphere of authoritarianism will have been expelled, letting go of the once solemn appearance in favor of a new and open style to welcome the public to this culture and aesthetic park in the heart of the city.
With Walls: Overcoming Military Influence
This site was once the Air Force Command Headquarters. In 2018, with the support of the Ministry of Culture, the Taiwan Living Arts Foundation took over and began C-LAB, including the implementation of the first innovation research and artist residencies project CREATORS Creation/Research Support Program. Within two years, C-LAB nurtured 28 domestic and international creators/creative teams, with cultural creation being their focus and research, action, exhibition, and performance their orientations. Integrating art, technology and society, the creative projects carried out in a spirit of experimentation and with an attitude of exploration. C-LAB has also invited domestic and international creators in fields such as sound, installation, design, architecture, performance, and culture to organize exhibitions, performances, and screenings, forming a 0 to 1 cultural and innovative ecosystem.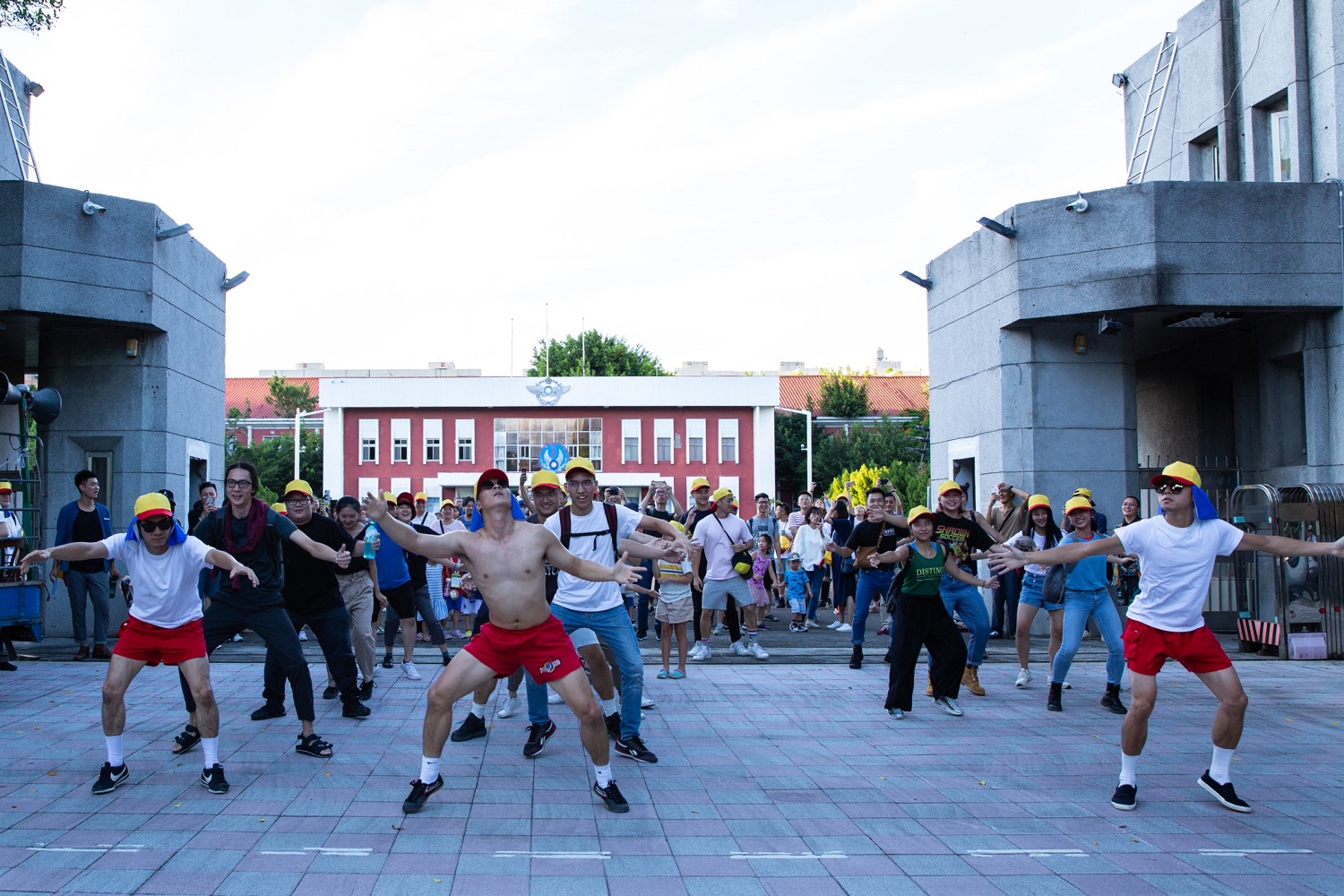 Play Arts - 2019 C-LAB Summer Festival. Photo by CHANG Ya-Wen
The first step of the ecosystem's forming was to overturn the "production" context of the site. During the Japanese occupation era, this was the Industrial Research Institute of Taiwan Governor General's Office. From "materials production," the current focus is on "creation production." The above-mentioned CREATORS program combined artist residencies, innovation incubation, innovation research, and technological support mechanisms to form a base for creators from different fields. Next, C-LAB invited artists and creators to carry out cultural and historical surveys and on-site creation to redefine "base" through public participation mechanisms such as exhibitions, performances, and screenings. The exhibition Alternative Guide of Time and Site Archive research projects incorporated object and oral histories, images, text, and sound. Through visual effects, performances, literature, and new media, the exhibition Re-Base: When Experiments Become Attitude shattered the image of the site as a restricted military zone to present an open cultural space, enabling it to be reborn as a platform for dialogue. This "re-base" process also broke through defined functions to create an interwoven network.
Since 2018, C-LAB has implemented Experimental Architecture Project within architectural, urban, and landscape contexts, departing from the "productive" negative space to inquire about possible new starting points for architecture by integrating relationship-, public-, social-, political-, and economic-oriented thinking. Based on three major axes of "beyond architecture," "habitat matters," and "cultural data," we have invited the public to observe the changes made to this former Air Force base and to think about its future as an urban experimental space.
Preparing to Tear Down the Walls: Public Participation
To eliminate the distance created by the military look of this site, the C-LAB team started to think about how to encourage the public to enter this cultural experiment park in which "soft" aspects (i.e., exhibitions, performances, and screenings) dominate "hard" aspects (structures and facilities) based on the above-mentioned art exhibitions and cultural/historical research projects. This team integrated the needs of surrounding neighborhoods and the desire for public participation in the planning of monthly C-LAB Walker (themed tours), C-LAB Creative Workshop, C-LAB Cinema and "Music Oasis" (music performances). Through these participation mechanisms, people became willing to familiarize themselves with this once mysterious military base.
Lifelong learning and creative experiences have become part of modern life. Based on the spirit of co-creating and co-sharing, C-LAB established a co-learning platform Academy with non-traditional courses that include specialized and general knowledge. Examples include Praxis School, Yao-Guai Academy, Afterimage of History, and Culture Learning. Courses are theme-based and encourage the public to enter the park and seek new knowledge. C-LAB Creative Workshop invites artists, artisans, and creative workers from Taiwan to transform their creative techniques into experiential courses for the public. These have included Handmade Picture Book and Toy Workshop, Crowned by Nature, and A Day in Ruins: Muching Photography Workshop. This park has become a base for the developing of stories and gathering of creative works, combining the creativity of the public and initiating various possibilities.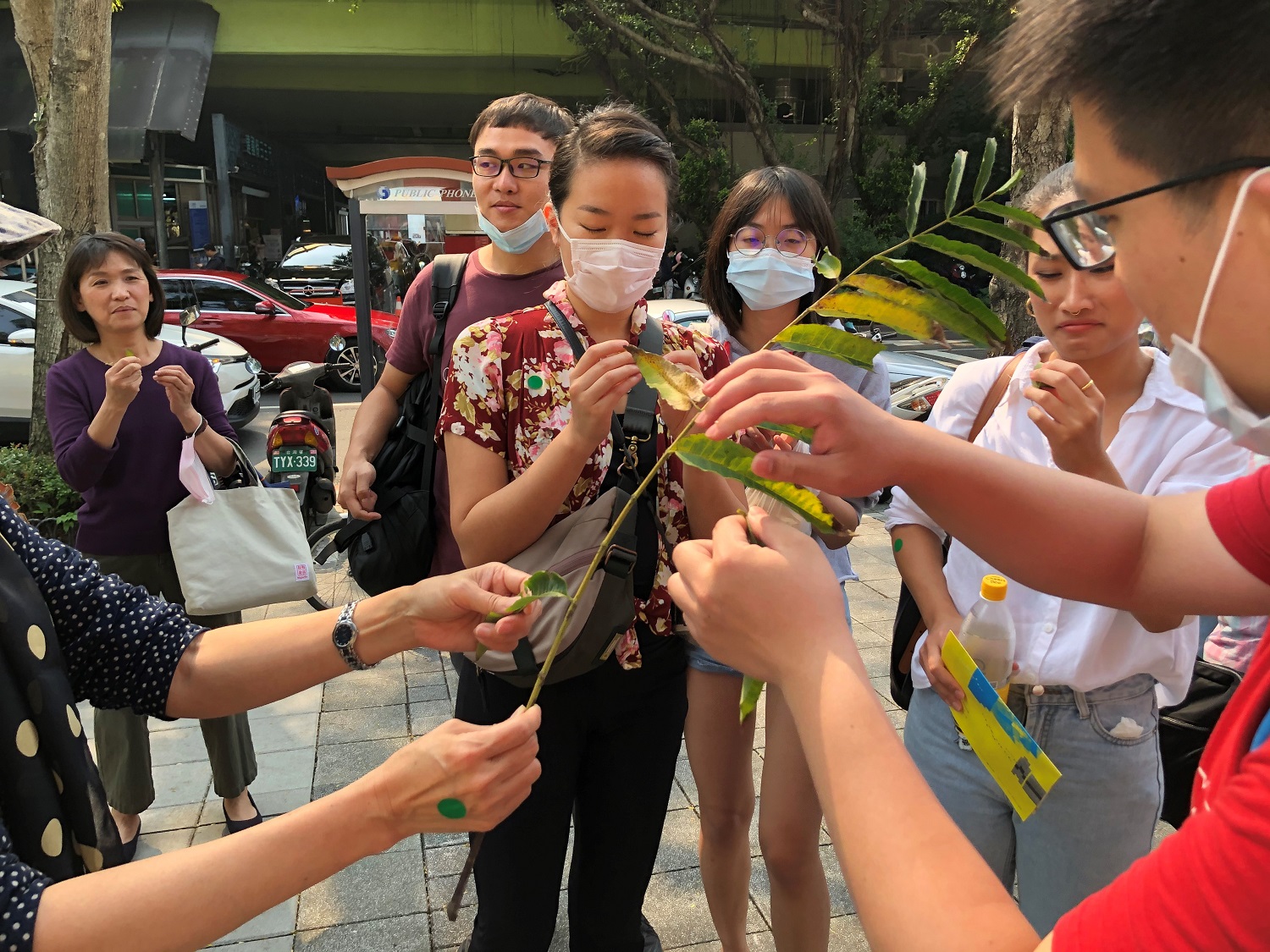 C-LAB Botanic Guided Tour. Photo by LIN Ya-Wen
This seven-hectare site in Taipei's Daan District was little developed when being used for defense purposes, leading to the preservation of its natural ecology, as well as stories of soldiers who were stationed here. Through collaborations with various experts, C-LAB developed guided tours of this park focused on architecture and ecology as part of its strategy to spread knowledge. Besides, in collaboration with the Taiwan International Documentary Festival (TIDF), Urban Nomad Film Festival, and Taiwan International Queer Film Festival, C-LAB Cinema organized film screenings in military-style buildings to create unique experiences for film enthusiasts.
Without Walls: Multilateral and Multidirectional "Openness"
In September 2019, the Ministry of Culture approved the plan to remove the walls surrounding this site and to carry out landscape improvements. The purpose was to rid this site of its image as a place of industrial research during the Japanese occupation and after that as a military base. Through such measures, this site has been returned to the city's residents in the form of an open and diverse public space.
To correspond to the openness, C-LAB organize a series of events under the title "Open Site." The first is the Wonderland Outdoor Project, based on the practice of public engagement and implemented in accordance with the public's demands for recreation, learning, and exchange, as well as the characteristics of the park's buildings and outdoor spaces. The Experimental Architecture Project, Light Art Project, outdoor installations, and experimental sound art projects have all encouraged public participation to break through conventional service-oriented images of public spaces.
Next will come the projection mapping on the historic monument, a lead-in of digital light-related performance. The event will integrate the site's military history and abundant cultural and ecological elements, transforming them into symbols to spark memories. Through the digital creation, light and shadow will dance on the surface of the historic buildings, changing the historical context of this site and endowing it with a sense of mission to form the future city.
Continuing in the spirit of "Lab to Hub" and based on the core concepts of experimentation and innovation, co-creation and sharing, and interdisciplinary collaboration, C-LAB has carried out exchanges and collaborations with global organizations. These include the Institute for Research and Coordination in Acoustics/Music (IRCAM), with which it developed the Taiwan Sound Lab to cultivate Taiwanese sound technology and sound art talents. In addition, C-LAB has offered opportunities for artists to participate in international exhibitions including Performa in the US in 2019, International Biennale of Digital Imagination—Chroniques in France in 2020, and Gwangju Biennale in Korea also in 2020. Moreover, it has invited creative groups from other countries to deepen international connections including Yes We Camp from France, raumlaborberlin from Germany, and PluginHUMAN from Australia.
After the removal of the outer walls, C-LAB will no longer be a secret and mysterious military base. Through its transformation into a cultural and aesthetic park, this space will have been regenerated and its cultural aspects re-created, while blending into the lives of city residents. This is an open arts and cultural venue focused on creative works, technology, and innovation and that encourages new types of interactions with the city and interdisciplinary experimentation and innovation.