As it is the height of summer, the heat continues, as do the songs of cicadas. After much effort, the pandemic seems to be ebbing, at least locally. Who wouldn't want to enjoy the wonderful sunshine and a great weekend?
PLAY ARTS Festival differs from other summer art festivals. C-LAB, located near the heart of Taipei City, was once a restricted and solemn military command post. In 2018, it became a venue for artistic experimentation. This year, the outer walls along Renai Road were torn down, and the landscaping has created a park-like setting. Once sealed off from the public eye, this site has since moved to the other end of the spectrum, becoming a cultural base that welcomes all.
Of course, many people are curious as to the changes brought about by the tearing down of the walls and if it is possible for public art and cultural spaces to be truly accessible. These are the starting points for this year's PLAY ARTS Festival.
The Formal "Pre-gaming"
As we enter the third year of PLAY ARTS Festival, the focus, as in past years, is on developing activities that encourage the participation by people of all ages and the new generation of artistic talents. The concept of the word "play" in PLAY ARTS is easy to understand. However, the question curator LIN Hsin-Yi seeks to answer is: how exactly do we start to "play"?
How do people start playing a game? LIN says, "There is definitely a process of sizing things up. Am I to compete against you? What is the relationship between the two of us? Why are you my partner? This is very interesting because there is almost always some kind of 'pre-gaming' before the actual game. It is bilateral. Among two parties, only one needs to accept the invitation to induce action, and that is to 'play.'"
She gives an example. In superhero cartoons, only after the main characters make an "eye contact" or a "transformation" could they turn the game around. The ambiguity of their mutual conjecture is worth pondering. If we change the setting to an art festival, when people experience hesitation towards this familiar yet somehow strange C-LAB "park," they may possess a wait-and-see attitude as they slowly draw closer. C-LAB, in its role as the organizer, has to "make eye contact" with the public.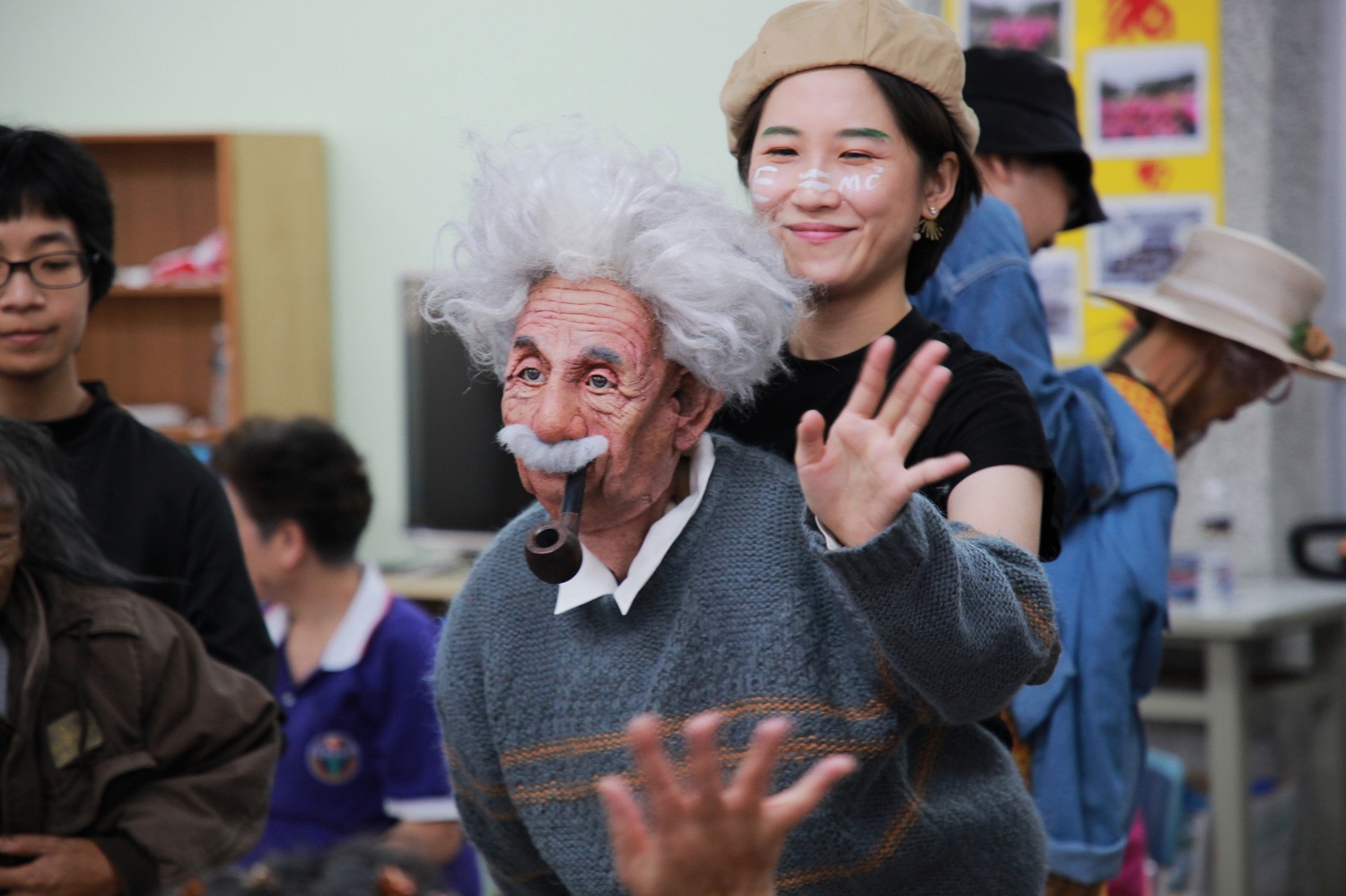 Giant puppets operated by members of the Puppet & Its Double will join Beyond Picnic and Concert. Photo courtesy of Puppet & Its Double
How exactly do we start to "play"?
Picnic under the Stars
Based on the concepts of "visible, accessible, playable," it is expected that passersby will realize something interesting and meaningful is happening here, and everyone is welcome to participate. This year, PLAY ARTS takes place over two weekends at the end of August, with 70% of the activities held outdoors. Due to the summer heat, most happen in the evening or at night.
The main venue is the West Lawn located between Renai Road and the Political Warfare Building. On the first weekend there is Beyond Picnic and Concert. As the stars appear, so does the evening breeze. On the soft grass, 400 plastic crates are available for sitting or "fort constructing." As you enjoy the music and the picnic, giant puppets operated by members of the Puppet & Its Double move about. They are curious and lively, inviting everyone to play. Dance or explore an installation in which your poses become part of a shadow mural. On the second weekend, Hsingho Co., Ltd., which received rave reviews last year, presents eight acrobatic performances on Saturday. On Sunday, this venue becomes a competition stage for the Tíng-Koo-Ki Mad Skills Battle, with the audience deciding who gets to be No.1!
Checkpoints and a Live Broadcast
Beyond the lawn there is even more fun. When we think about games, we tend to focus more on physical aspects than on language. But how exactly do you move your body to interact with the people or the space? Anarchy Dance Theatre is presenting You Choreograph "C-LAB GAME." This project started in 2015 and has been modified especially for C-LAB. Anarchy Dance Theatre has looked into the routines at this former military base. Concepts like the "disciplined bodies" are then transformed into simple dance moves everyone can perform. Participants are given instructions through earphones to guide them through a 10-minute choreographed work. In addition, Dance My Way was developed by choreographer LAI Szu-Ying and visual designer HO Mu-Yun. In three separate areas of the park, various games are played with dance moves. Follow the instructions or create your own moves based on your interpretation of the signs to complete the "performance."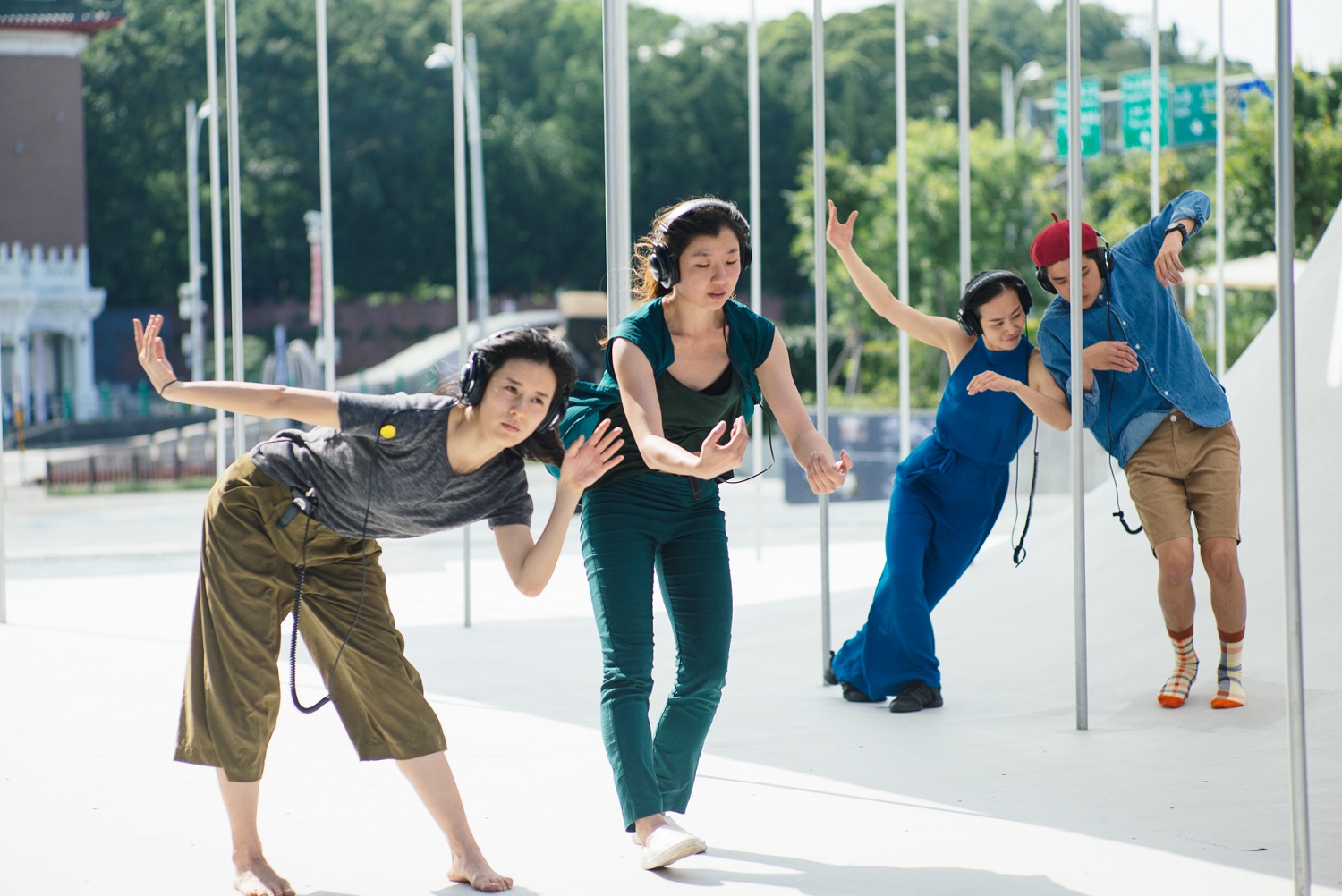 Anarchy Dance Theatre is presenting You Choreograph "C-LAB GAME". Photo courtesy of Anarchy Dance Theatre
If you are tired going around the venue, why not watch how others play? The HaoxHsiao Troupe presents original work Messenger Soldier. A soldier from the 1990s was sent to deliver a classified document, but due to all sorts of mishaps he ends up in the year 2020. He moves among the crowds of people and, accompanied by a live broadcast, passes checkpoints within the park to try and deliver the document. Are you willing to help him complete his mission?
Something for All Ages—Sounds that Cross Time
Dancing and passing through checkpoints are physical activities. However, PLAY ARTS is not the privilege of the young. People of all ages enjoy games.
In addition to the concert on the lawn, children are welcome to visit the Reading Corner and Graffiti Space in Art Space I. Taking into consideration the large numbers of elderly residents around C-LAB, Our Theatre is invited to plan 5×5 Clash of Time. Five traditional performing art groups and five modern performing art groups bring a mix of old and new with performances that cross time. Starting from Peking and Kun Opera actors applying their makeup backstage, audience members enter a marvelous world. As you turn around, you may encounter Dawang HUANG singing Blackwolf Nagashi. Younger audiences may find the pairings of performing art groups fascinating, while elder audiences may be reminded of their youth. Sound is an important medium for stimulating memories. Another creator, TAO Wei-Chun, presents Never Too Old, a sound installation collecting and broadcasting the life stories of elderly persons who have lived and worked in or around the C-LAB site. They talk about the neighboring Zhengyi housing complex as well as the site's past as the Air Force Command Headquarters, reviving a bygone era. The elderly are encouraged to enter this park to experience all that is happening or even participate by sharing their life stories.
The Heart as a Playground
Playing is not only exploratory and competitive, but it also increases our understanding of ourselves. Life Holds No More, having repeatedly brought outstanding works over these past few years,  performs In Between Disembodied Body in Dormitory A. This is perhaps the deepest and most philosophical work of the festival. This cutting-edge group caught LIN's attention at the Taipei Fringe Festival. Its members come from modern dance and spatial design backgrounds, and they experiment with various media. LIN says, "Every time I see their work, I feel that they are very interesting and I can sense their passion for the subject matter. Their performances are not necessarily flashy. Rather, they are often dark. This reveals their sensitivity. They have perceived some recent social realities." Audiences follow along with the dancers as they pass through objects and spaces in Dormitory A, experiencing the relationships and entanglements among body, mind, spirit, and the society. How do we begin "to play"? What kind of life do we create through "playing"?
This late summer, visit PLAY ARTS and once again experience the happiness of games! Either observing or playing, you will gain something. LIN once stood in the plaza in front of Art Space II and looked up, discovering the beauty of the evening sky. Such unexpected experience requires letting go and relaxing. A very interesting art festival awaits you. The urban sky awaits you. As you have fun and forget about yourself, enjoy the accessibility of this once secretive space.